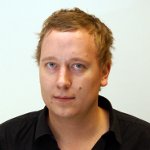 Oskari Saarenmaa
I am a software entrepreneur living in a garden district of Helsinki with my family. I'm a software architect and CEO of Ohmu Ltd, a fresh software development boutique I co-founded in 2010. I'm also a board member of Taisia Ltd, another software consultation company I co-founded in 2005.
I've been studying on and off at University of Helsinki, Department of Computer Science.
You can find me from GitHub, Facebook and LinkedIn or contact me by email at oskari at saarenmaa dot fi.